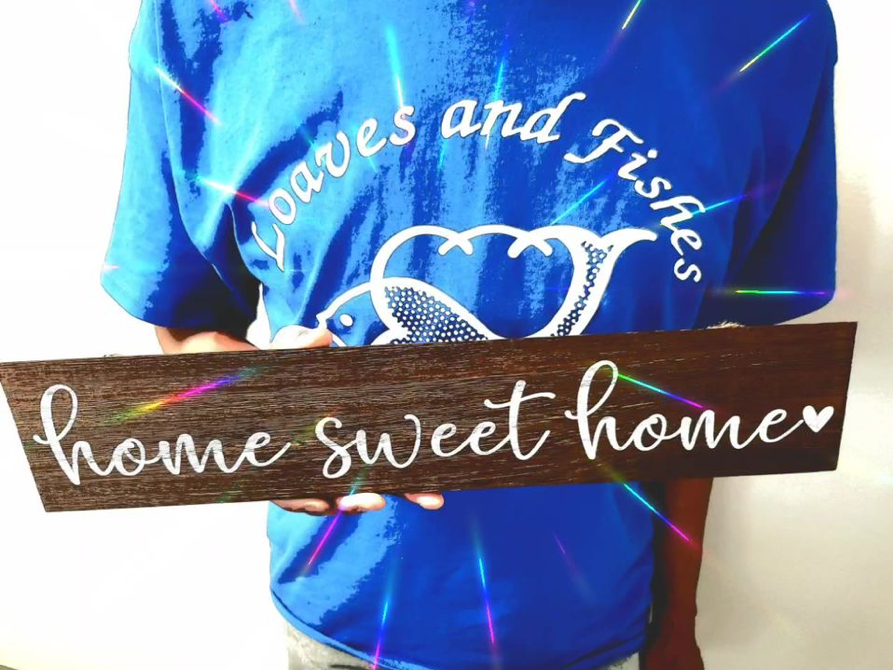 Welcome
Loaves and Fishes Ministries opened its doors and began to offer services in the spring of 1981 in response to the critical need for shelter in our greater Lansing community.
In establishing the program the original five co-founders took inspiration from the social justice teachings of Jesus as exemplified by Mahatma Gandhi, Dr. Martin Luther King Jr. and Mother Teresa of Calcutta.
Loaves & Fishes Real Facts
JOIN THE LOAVES AND FISHES MINISTRIES ("L&F") FAMILY TODAY! Make a difference in the lives of people experiencing homelessness by working at our small but mighty shelter!
A little about us and why people want to work with us: L&F is a non-profit homeless shelter located in the Lansing community. We provide an emergency overnight shelter and two transitional houses, advocacy, and support services for our guests in a non-judgmental and accepting atmosphere. While we are a Christian-based ministry, our purpose is to serve, not convert, respecting each person's spiritual path. We genuinely care about our guests and our employees and their families.
REAL FACTS

4,380
Overnight Emergency Shelter
bed nights provided annually
13,140

Overnight Emergency Shelter
meals served annually
2 additional

Longer term 24/7 houses –
1 for single women with children; 1 for single men
365 days/yr.
Professional Advocacy & Support Services
However, REAL FACTS are incomplete without acknowledging that it is generous people like YOU who have kept our Emergency Shelter and our Transitional Homes going and growing. If we have learned anything over these past many years, it is that we could never have even tried to meet the complex needs of homeless mothers, fathers, children, veterans and mentally ill without the generous support of our private and public donors. 
The gratitude of our L&F guests is very REAL too!  Nothing says it better than surprise notes from guests like this:
"I am writing this letter with tremendous gratitude for your full-time staff. Their kind and thoughtful demeanor met me from my initial telephone call to my final goodbye. I was so appreciative of the way they both went out of their way to make me feel comfortable. After my painful and ugly divorce, the last thing I was in need of was anyone making me feel lower. I got the exact opposite from them!"
"The facilities were immaculately clean, the volunteers clearly and properly trained in the ways of compassion and goodwill, and the food was surprisingly delicious. Although it may seem unlikely to find this kind of gem right here in Lansing, MI, it is absolutely true. I have never in my life had to stay in a shelter before, and like many of us, I was afraid and believed the stories I'd heard. But because of the unlikely safety, humanity, and professionalism I experienced at L&F – I am compelled to write this 'Thank You! letter."
Celebrating L&F Success Stories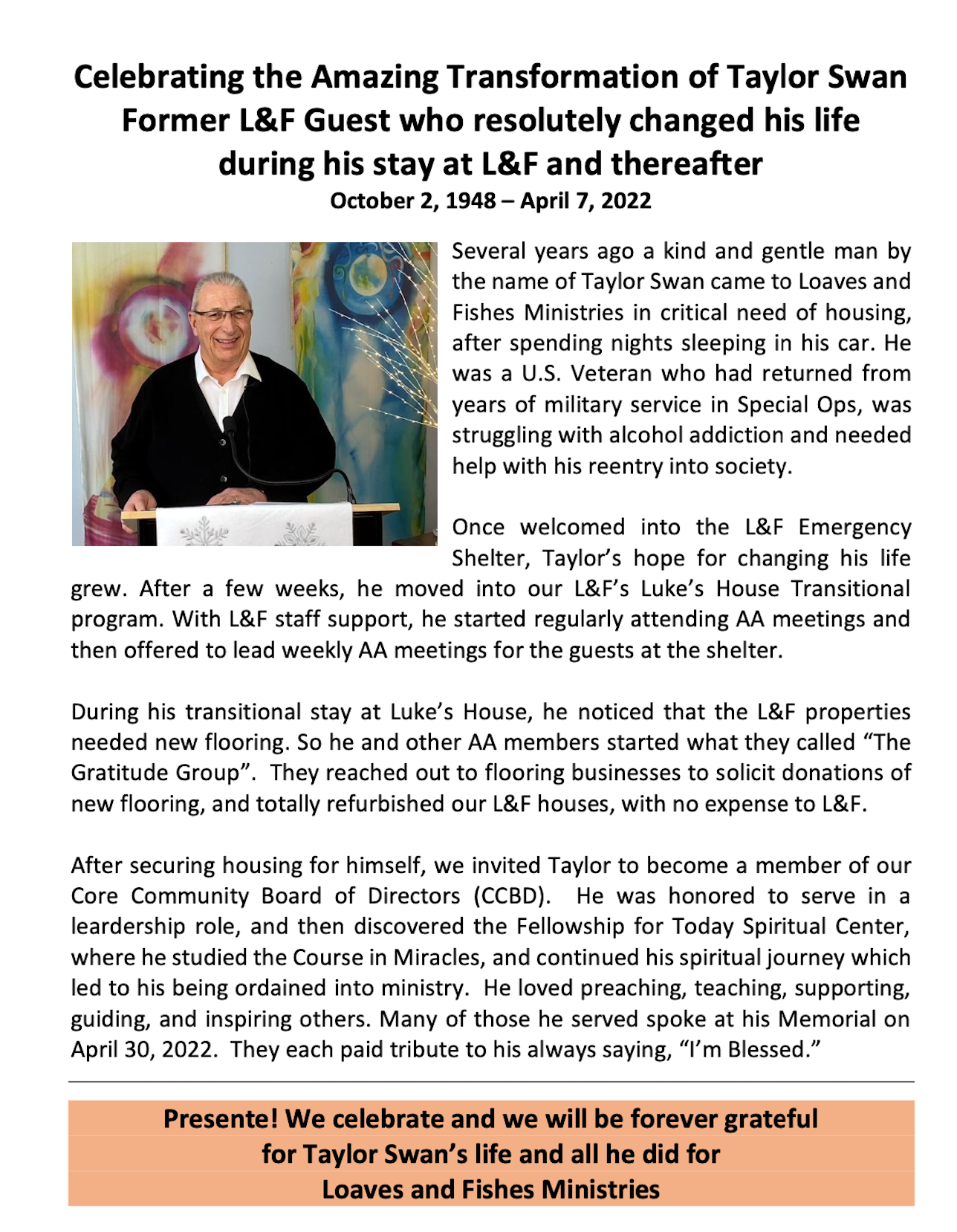 Loaves & Fishes Ministries Statement of Purpose
As Co-workers our aim is to:
To minister to each other
To recognize and understand the poor
To recognize the dignity of all people
To recognize that all things are from God
To provide loving and nonjudgemental service
To provide prayerful service
To pray together
To love as Christ has loved
To bring the peace and joy of Christ to our world
To love, serve and empower the homeless poor.
(Adapted from Mother Teresa of Calcutta's Co-Worker Statement of Purpose)
For I was hungry and you gave me something to eat, I was thirsty and you gave me something to drink,     I was a stranger and you invited me in.